Here you will find all of our brochures, manuals etc. ready for reading, printing or downloading.
These documents and all of their content is protected by copyright and may be reproduced or distributed only with written consent from the manufacturer.  We reserve the right to make changes without notice.
Brochures, information etc.
OSO Hotwater UK commercial cylinders info
Thermistor control for OSO cylinders
OSO Triton Marine Catalogue 2024
Installation manuals – outdated products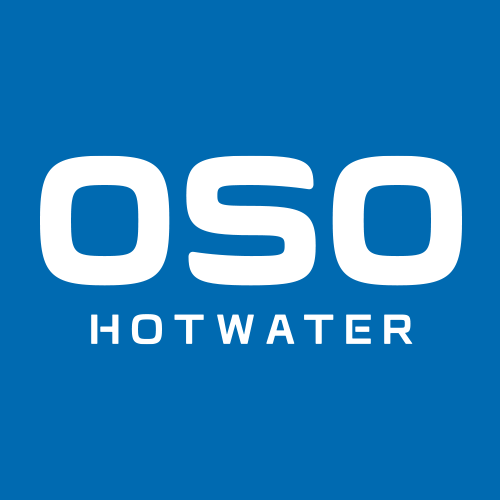 Download BIM files of OSO products here.
Click the button to download our product range of BIM files.
These warranties do not affect the Buyer's statutory rights.
OSO Hotwater UK Ltd. (hereinafter called OSO) warrants for 2 years from the date of purchase, that the Product will: i) conform to OSO specification, ii) be free from defects in materials and workmanship, subject to conditions below. All components carry a 2-year warranty.
The warranty is voluntarily extended by OSO to 25 years for the stainless steel inner tank. This extended warranty only applies to Products purchased by a consumer, that has been installed for private use and that has been distributed by OSO or by a distributor where the Products have been originally sold by OSO.
The extended warranty does not apply to Products purchased by commercial entities or for Products that have been installed for commercial use. These shall be subject only to the mandatory provisions of the law. The conditions and limitations set out below shall apply.
If a defect arises and a valid claim is received within the statutory warranty period, at its option and to the extent permitted by law, OSO shall either; i) repair the defect, or; ii) replace the product with a product that is identical or similar in function, or; iii) refund the purchase price.
If a defect arises and a valid claim is received after the statutory warranty period has expired, but within the extended warranty period, OSO will supply a product that is identical or similar in function. OSO will in such cases not cover any other associated costs. In addition, for every year after the statutory warranty period, the claimant must contribute 4% of the list price of the cylinder in question to OSO.
Any exchanged Product or component will become the legal property of OSO. Any valid claim or service does not extend the original warranty. The replacement Product or part does not carry a new warranty.
The Product is manufactured to suit most public water supplies. However, there are certain water chemistries (outlined below) that can have a detrimental effect on the Product and its life expectancy. If there are uncertainties regarding water quality, the local water supply authority can supply the necessary data.
The warranty applies only if the conditions set out below are met in full:
The Product has been installed by a professional installer, in accordance with the instructions in the installation manual and all relevant Codes of Practice and Regulations in force at the time of installation.
The Product has not been modified in any way, tampered with or subjected to misuse and no factory fitted parts have been removed for unauthorized repair or replacement.
The Product has only been connected to a domestic mains water supply in compliance with the European Drinking Water Directive EN 98/83 EC, or latest version. The water should not be aggressive, i.e. the water chemistry shall comply with the following:
– Chloride:  < 250 mg / L
– Electric Conductivity (EC):  @25°C < 750 uS / cm
-Saturation Index (LSI):  @80°C > – 1,0 / < 0,8
– pH level:  > 6,0 / < 9,5
The immersion heater has not been exposed to hardness levels exceeding 5°dH (180 ppm CaCO3). A water softener is recommended in such cases.
Any disinfection has been carried out without affecting the Product in any way whatsoever. The Product shall be isolated from any system chlorination.
The Product has been in regular use from the date of installation. If the Product is not intended to be used for 60 days or more, it must be drained.
The immersion heater element must be removed for inspection on service after 5 years. The threads must be checked for corrosion. If signs of corrosion are evident, the element must be replaced. Subsequently the element must be removed and examined every 3 years. Failure to do so in areas of aggressive water may result in the element separating from the cylinder with consequential escape of water.
Service and/or repair shall be done according to the installation manual and all relevant codes of practice. Any replacement parts used shall be original OSO spare parts.
The Service record / Benchmark logbook has been completed and updated after each annual service. Invoices should be kept as proof of service.
The Commissioning Checklist / Benchmark certificate has been completed at the time of installation.
Any third-party costs associated with any claim has been authorized in advance by OSO in writing.
The purchase invoice and/or installation invoice, a water sample as well as the defective product is made available to OSO upon request.
Failure to follow these instructions and conditions may result in product failure, and water escaping from the Product.
The warranty does not cover:
Any fault or costs arising from incorrect installation, incorrect application, lack of regular maintenance in accordance with the installation manual, neglect, accidental or malicious damage, misuse, any alteration, tampering or repair carried out by a non-professional, any fault arising from the tampering with or removal of any factory fitted safety components or measures.
Any consequential damage or any indirect loss caused by any failure or malfunction of the Product whatsoever.
Any pipework or any equipment connected to the Product.
The effects of frost, lightning, voltage variation, lack of water, dry boiling, excess pressure or chlorination procedures.
The effects of stagnant (de-aerated) water if the Product has been left unused for more than 60 days consecutively.
Damage caused during transportation. Buyer shall give the carrier notice of such damage.
Costs arising if the Product is not immediately accessible for servicing.